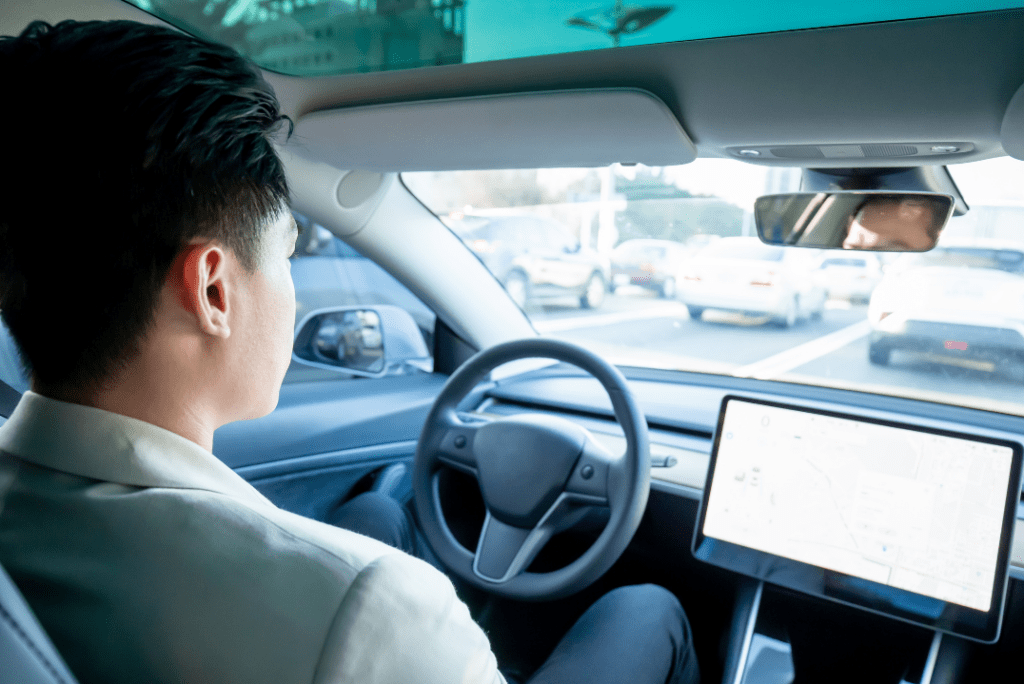 Although different levels of self-driving cars exist, fully autonomous vehicles are not yet available to the general public. Nonetheless, the technology for the cars of the future is here. Top self-driving car manufacturers daily work on the tech's tangible development. It's only a matter of time before we're all owners of auto-piloted cars.
While we wait in anticipation for federal regulations to catch up with self-driving technology, we can still enjoy many autonomous features today. Adaptive cruise control and lane control may not feel as exciting as James Bond cars or even the vehicles of The Jetsons. Yet, these features make driving easier and help to promote road and driver safety.
It's estimated that by 2030, the global market for self-driving vehicles will have a value of $2.3 trillion. More car manufacturers continue to take the plunge into autonomous car production, and in the not-too-distant future, many companies will have the ability to affordably mass produce these vehicles.
Some companies have debuted their vehicles on the roads of select communities and have logged millions of test miles via their fleets. Currently, there are 250 car manufacturers involved in fully autonomous vehicle production. The manufacturers that have risen to the top of the game show dedication, innovation, profitability, and tangible results.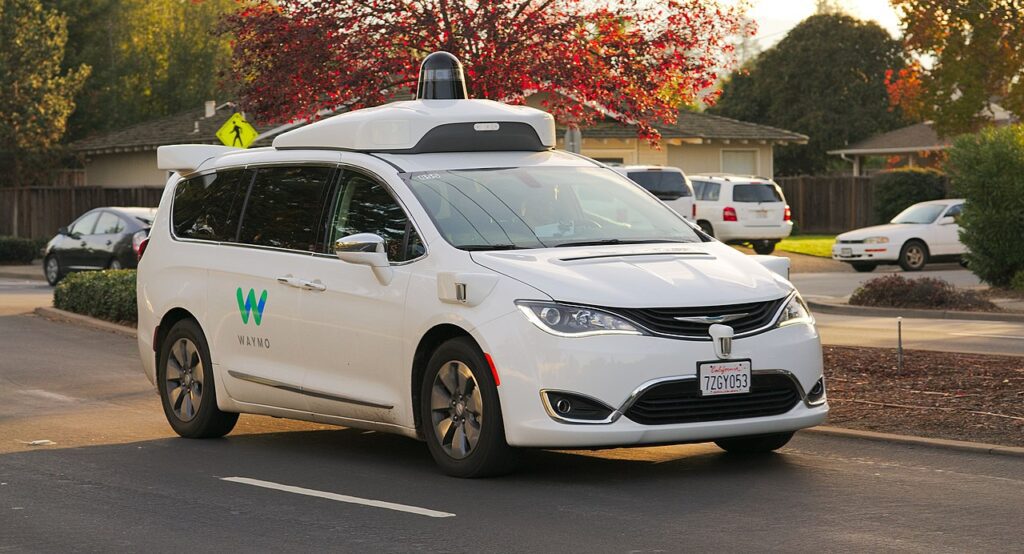 1. Alphabet – Waymo
To the general public, Tesla and Waymo are perhaps the brand names most linked to self-driving cars. A subsidiary of Alphabet, Waymo began developing fully autonomous vehicles in 2009 under the umbrella of Google. According to the manufacturer's website, their self-driving vehicles have clocked over 20 billion tested miles (both on the road and simulated).  
The Waymo mission statement proclaims the company is focused on making "it safe and easy for people and things to get where they're going." The website also states that 94% of car accidents are due to human error – perhaps self-driving cars can eradicate those mistakes. Waymo has over 25,000 vehicles in their fleet, and the company has made news for its self-driving Waymo One car services located in cities like Phoenix and San Francisco. Waymo vehicles still require operator supervision. However, as the company expands, Waymo steps closer to fully self-autonomous manufacturing.
2. General Motors – Cruise
One of the largest car manufacturers in the self-driving world is General Motors. The company purchased the self-driving startup Cruise in 2016. Cruise began their San Francisco autonomous driving taxi services in 2021, and per their website, dedicate one percent of their earnings to community donations.
Currently, the Cruise self-driving vehicle inventory stands at 300 cars, and the company predicts $1 billion in revenue by 2025. Nonetheless, over the past several years, the company has run into some kinks and issues with their vehicles. As of December 2022, Cruise vehicles are under investigation by the NHTSA (National Highway Traffic Safety Administration) and could face a recall.
3. Microsoft – Volkswagen
In 2021, Microsoft announced a partnership with Volkswagen Group's CarSoftware Organization to develop the self-driving cars of the future. The tech and car giants are teaming together to collaborate on a cloud-based Automated Driving Platform.
The platform will use the technology of Microsoft Azure, which will enable all developments to have a home in the same cloud. Each autonomous vehicle will act as its own data source – the self-driving features will be adaptable for individual cars. This collaboration should allow for quick development of fully self-driving vehicles.
4. Uber Technologies – Motional
Uber first plunged into the self-driving world in 2016. However, after several issues (including a lawsuit from Waymo for intellectual property theft), the company paused its pursuit of fully autonomous vehicle technology. Uber sold its Advanced Technologies Group to Aurora Innovations in 2020. 
In 2022, the popular ride-share company announced a plan to launch a fully driverless car service in collaboration with the self-driving tech company Motional. By 2023, the partnership hopes to launch full self-driving taxi services in Las Vegas and has already produced successful driverless delivery services in the Los Angeles metro area. The Motional Hyundai IONIQ 5  fully-electric self-driving cars will constitute the taxi fleet.
5. Tesla
Tesla is one of the top 5 self-driving car manufacturers, and its company owner and CEO Elon Musk, are probably the most recognizable name associated with self-driving car manufacturers. Tesla began as a tech company dedicated to a better future and built some of the first all-electric cars on the road today.
Tesla has high-end Level 2 autonomous vehicles available to the general public with features including advanced Autopilot: the Autopilot feature in newer Tesla models includes both Enhanced Autopilot and Full Self-Driving Capability. Full Self-Driving Capability is an amazing program but it isn't quite where the name implies yet. As of 2022, 160,000 customers have the beta version of the Tesla full self-driving features: this is quite a spike from 2,000 customers in 2021.
Tesla has hit some snags and legal woes as well. However, the manufacturer continues to produce phenomenal self-driving capabilities in the cars they build. Car drivers are still required to perform hands-on driving in Teslas. However, including this future on new models allows it to adapt to ever-changing self-driving technology as it becomes available. 
These five top self-driving car manufacturers represent some of the fastest-growing and top companies in the game. Yet, there are many companies producing the technology for self-driving cars, and many will have autonomous vehicles on the market within the next few years.
Infographics for Top 5 Self-Driving Car Manufacturers